This is the year of the goat. Or sheep. Or ram. The word in Chinese means "horned animal" so it could be any of these. I always knew it as sheep, but goat seems to be the animal this decade so goat it is.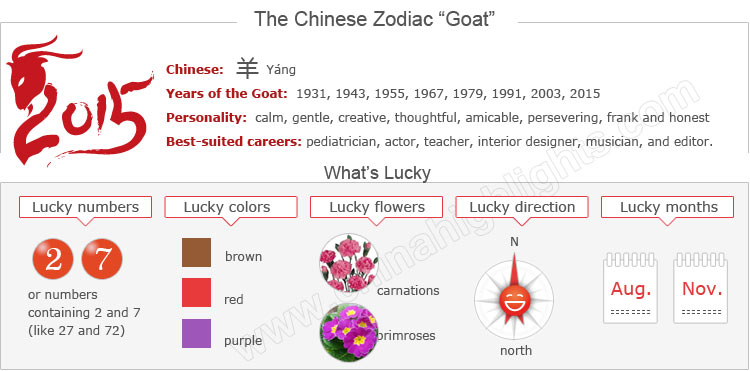 I ended up calling out sick from work and going to the Emergency Room. I have been having what I thought were heart palpitations ever since Sunday. I called the doctor and she told me to go to the ER and then come see her tomorrow. So I did. I knew it was not my heart, and it wasn't. It turned out to be esophageal spasms. Why my esophagus decided to start spasming every time I swallow something is beyond me. The doctor in the ER seems to think it is stress that caused it. But he isn't sure. It could have been my asthma attack on Sunday that set it off. When it spasms it hits my chest wall and makes it feel as if it is my heart. They gave me a cocktail of several different medications to calm it down. So far so good. It is still acting up, but not as much as it did earlier.
So I am going to try to eat my "lucky food" for dinner -- pork lo mein and steamed dumplings. Yum! They are food I was able to eat when I had my stomach surgery in 2010 so I know they go down easy. And I am definitely going to take it easy.
Here are a few pictures from the Lion Parade in Chinatown last night:
Chinatown's Friendship Gate
Chinese Lions
Always lots of firecrackers. It's very noisy.
Chinese Dragon
I love Chinese New Year. It was cool when I was little and my uncle would give me money in a red and gold envelope. *sigh* No one is handing me money in any kind of envelope these days.
I'm going to take a nap before ordering my Chinese food from the place at the end of my street. So I wish everyone...